Cultivator (stubble cultivator)
Agro-Line Stubble Aggregates are built for many years of operation in all conditions. All thanks to the compact and rigid construction.
Agro Line Stubble Cultivator
The Agro Line stubble cultivator is a device mounted using a 3-point tractor suspension system. Rigid tines are responsible for undercutting and mixing of crop residues, which can be attached to the cultivator frame in two rows. In addition, disc coulters and string shaft were installed, which crumble and level the soil layer. The cultivator is made of hardened steel sections and flat bars, while the string shaft is made of flat bars and thick-walled pipes. The machine can be equipped with screw or spiral protection – the choice is yours. The Agro Line stubble cultivator is available in four working widths.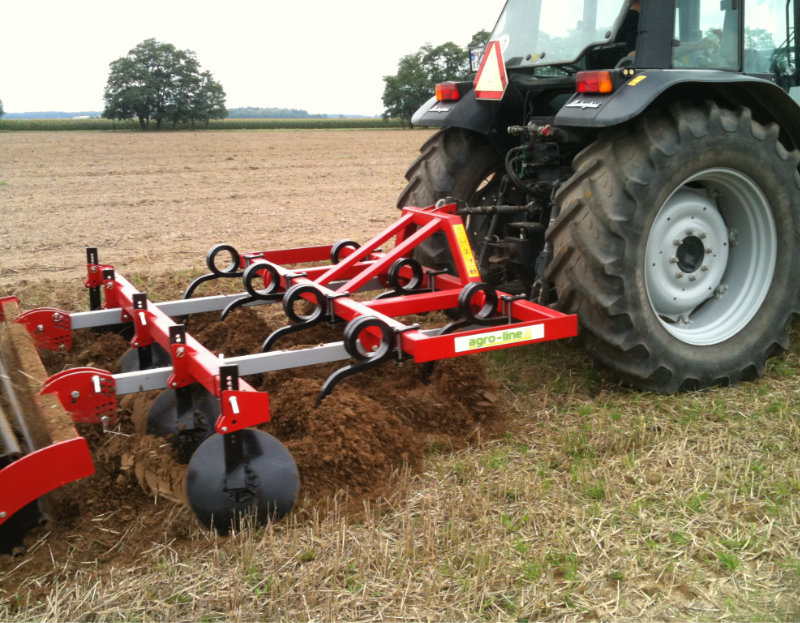 Stubble cultivators tailored to your needs
Agro Line subsoilers are sold in many options, which differ mainly in width and, therefore, the quantity of moulders. Choose the one that is perfect for you.