The expanded range of Plate Cultivators has enabled us to offer our clients machines that will be tailored to their needs.
Plate Cultivator Agro Line – a synonym of quality.
Plate Cultivator which crumbles and loosens the soil. It is widely used when it comes to mixing sown lime, mineral fertilizers or scattered manure with the soil. Also suitable for stubble cultivation. The use of plate cultivators can successfully replace plowing. The plates in the cultivator are made of high quality hardened boron steel. Rubber or spring protections have been applied to the plate arms, which makes the machine perfectly adaptive to unevenness in the field and less susceptible to damage. The protection works especially well on stony soils. As standard, SKF tapered or maintenance-free bearings are used in the hubs, which are of high quality and therefore guarantee trouble-free operation.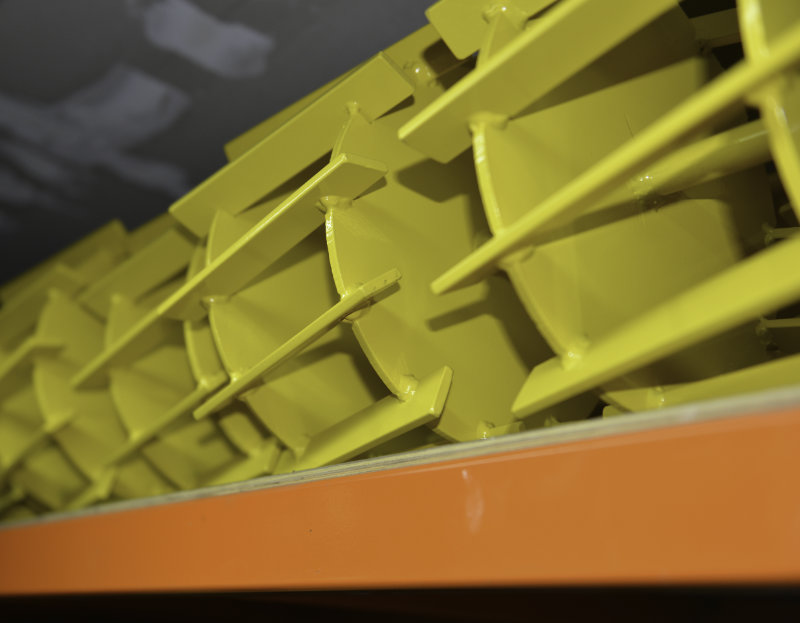 Plate Cultivators adapted to one's needs
Agro Line plate cultivators are sold in many options, which differ in size and used shafts. Choose the one that is perfect for you.
Plate cultivators – durable construction and attention to details.
As we have already mentioned, the Agro Line Plate Cultivator is not an ordinary cultivator. We focus on quality, which is why we install only tested parts on our machines, which, if necessary, are additionally secured so that they last for many years. In addition, we attach great importance to the structure itself, which is always compact and rigid and made of the most durable materials – mainly thick-walled profiles protected against weather conditions. All thanks to thorough powder coating. It is also worth mentioning that the arms with plates are attached to the frame with rubber shock absorbers – this additionally protects each of them from damage and allows them to accurately adapt to uneven ground.