Agro-Line subsoilers are built for many years of work in all conditions. All thanks to the compact and rigid construction.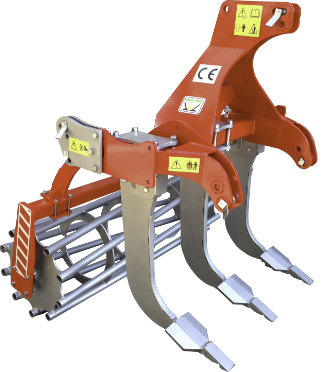 Subsoiler Agro Line – a synonym of quality.
Subsoilers offered by Agro Line have two, three, four or five teils secured with a screw, or, at the customer's request, each teil is hydraulically secured. The machine is mounted on a frame equipped with a three-point suspension system. The soil layer, which the plowing does not move, is loosened by the subsoiler – this allows it to better absorb and aerate – this has a positive effect on the development of plant roots. Subsoiling moves fertilizers to deeper layers of soil. Spring water reservoirs appearing in the fields are a premise for this procedure.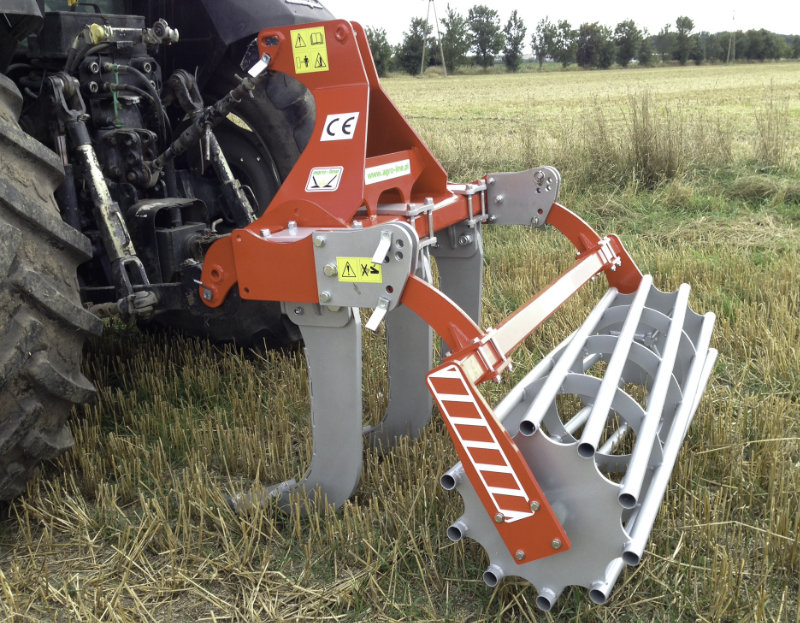 Subsoilers adapted to one's needs
Agro Line subsoilers are sold in many options, which differ mainly in width and, therefore, the quantity of moulders. Choose the one that is perfect for you.
FRAME WIDTH: 1,6m
WORKING DEPTH: max 70cm
ZAP. POWER: 75 KM
WEIGHT: 490 KG
ADDITIONAL: PIPE SHAFT FI 50CM
Learn more about the terms of the order:
FRAME WIDTH: 1,6m
WORKING DEPTH: max 70cm
ZAP. POWER: 100 KM
WEIGHT: 575 KG
ADDITIONAL: PIPE SHAFT FI 50CM
Learn more about the terms of the order:
FRAME WIDTH: 3m
WORKING DEPTH: max 70cm
ZAP. POWER: 125 KM
WEIGHT: 880 KG
ADDITIONAL: PIPE SHAFT FI 50CM
Learn more about the terms of the order:
FRAME WIDTH: 3m
WORKING DEPTH: max 70cm
ZAP. POWER: 150 KM
WEIGHT: 970 KG
ADDITIONAL: PIPE SHAFT FI 50CM
Learn more about the terms of the order:
FRAME WIDTH: 1,6m
WORKING DEPTH: max 70cm
ZAP. POWER: 75 KM
WEIGHT: 490 KG
ADDITIONAL: PIPE SHAFT FI 50CM
Learn more about the terms of the order:
FRAME WIDTH: 1,6m
WORKING DEPTH: max 70cm
ZAP. POWER: 100 KM
WEIGHT: 575 KG
ADDITIONAL: PIPE SHAFT FI 50CM
Learn more about the terms of the order:
FRAME WIDTH: 3m
WORKING DEPTH: max 70cm
ZAP. POWER: 125 KM
WEIGHT: 880 KG
ADDITIONAL: PIPE SHAFT FI 50CM
Learn more about the terms of the order:
FRAME WIDTH: 3m
WORKING DEPTH: max 70cm
ZAP. POWER: 150 KM
WEIGHT: 970 KG
ADDITIONAL: PIPE SHAFT FI 50CM
Learn more about the terms of the order: